Resetting the way we teach science is vital for all our futures
Ein Appell, nicht bei der durch Corona erzwungenen Digitalisierung der Bildung stehenzubleiben. Der folgende, etwas längere Abschnitt bringt es sehr schön auf den Punkt:
"Education can no longer be about transferring explicit knowledge across generations. According to the OECD 2030 Future of Education and Skills Project: "We need to replace old education standards with an educational framework that combines knowledge with the 21st century skills of creativity, critical thinking, communication and collaboration."
This won't be achieved by simply moving classes from the chalkboard to a Zoom call, but radically transforming the way we teach and learn science and technology skills, from one-way content dissemination and memorization to personalized, self-directed learning."
Im nächsten Abschnitt folgt ein zweiter Schwerpunkt: nämlich die Notwendigkeit, so etwas wie "scientific literacy" herauszubilden. Auch hier liefert die Corona-Krise ausreichend Anschauungsmaterial.
Und nicht zuletzt enthält der Artikel auch ein schönes Schaubild der 21st-Century Skills: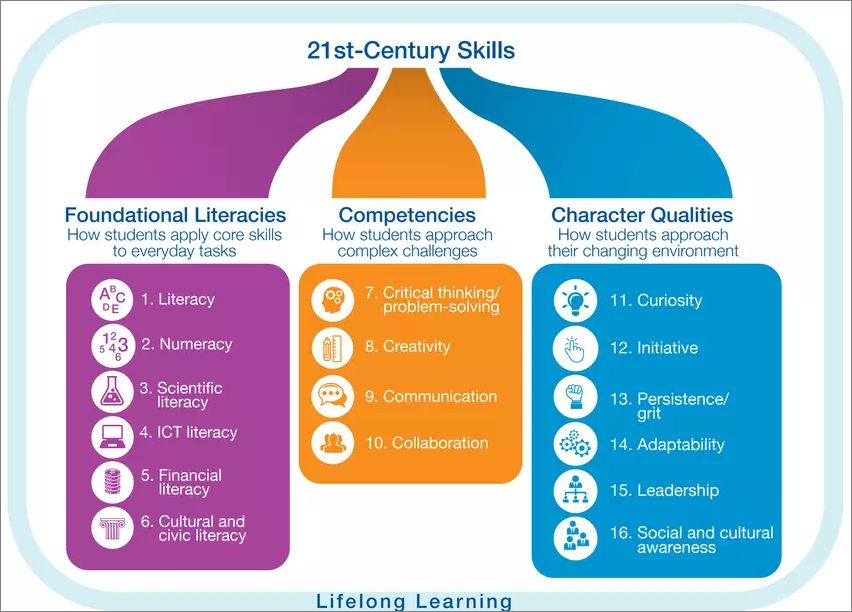 Marga Gual Soler und Komal Dadlani, World Economic Forum, 13. August 2020
Bildquelle: WEF